You could be a Published Writer!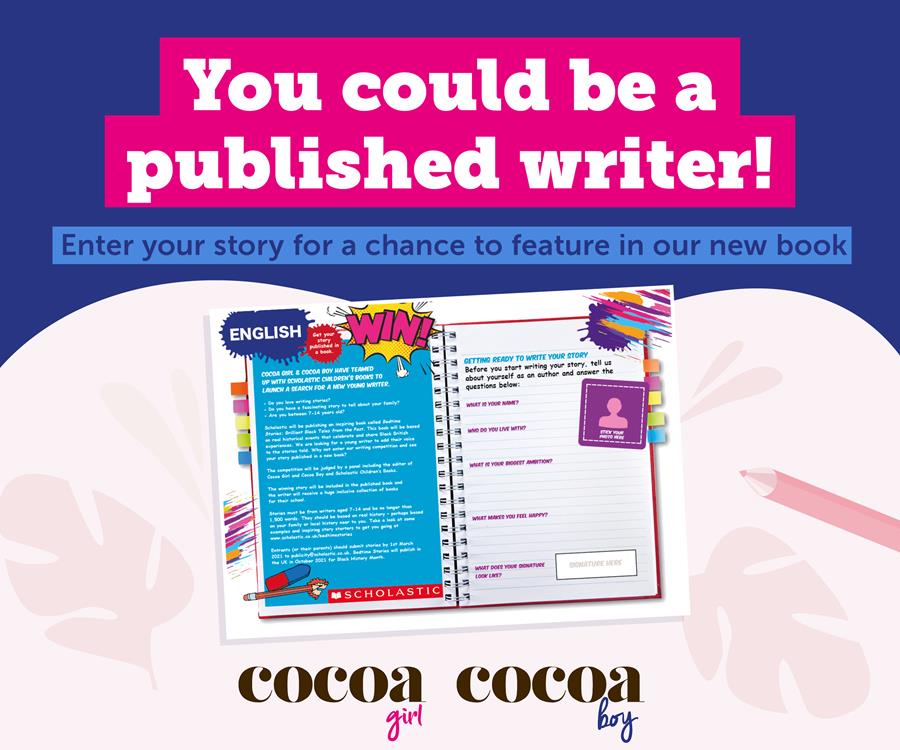 Scholastic has teamed up with Cocoa Girl & Cocoa Boy magazines to launch a search for a new young British writer.
Do you love writing stories?
Do you have a fascinating family story to tell about your family?
Are you between 7-14 years old?
Don't miss your chance to enter our writing competition to see your story published in a new book!
Bedtime Stories: Brilliant Black Tales from the Past will be an inspiring new book of stories based on real historical events that celebrate and share Black British experiences. We are looking for own voices to tell their stories.
The competition will be judged by a panel including the editor of Cocoa Girl and Cocoa Boy and Scholastic Children's Books.
The winning story will be included in the published book and the writer will receive a huge inclusive collection of books for their school. Bedtime Stories: Brilliant Black Tales from the Past will publish in the UK in October 2021 for Black History Month.
Stories must be:
By writers aged 7-14
1,500 words maximum
Based on real history – perhaps based on your family or local history near to you
Submitted by entrants (or their parents) by 1st March 2021 to publicity@scholastic.co.uk
Only successful entrants will be contacted. T&Cs apply.